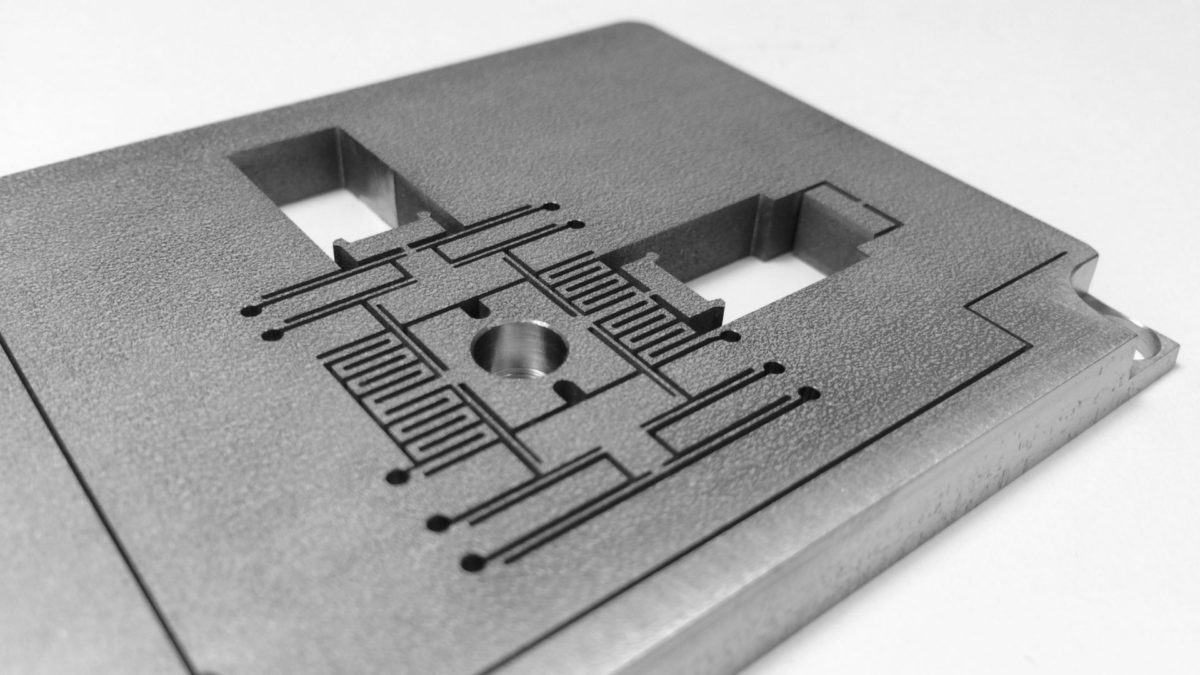 PRECISION, ACCURACY & REPEATABILITY for PROTOTYPES AND PRODUCTION
Low Cost Wire EDM Machining
We operate a 2 machine Wire EDM cell and with our new MD + PRO III, we cut these flexure plates with .010" wide cuts, fixtured and stacked 3 high and 3 wide. One machine produces 100/week and we sell them at $35 less (per part) than we could source anywhere in the USA. Substantial savings we could have pocketed, but this is why we beat China and why our European customers keep coming back to us. How do we do it? We don't price gouge and our world-class fixturing expertise saves costs so we can offer lower pricing.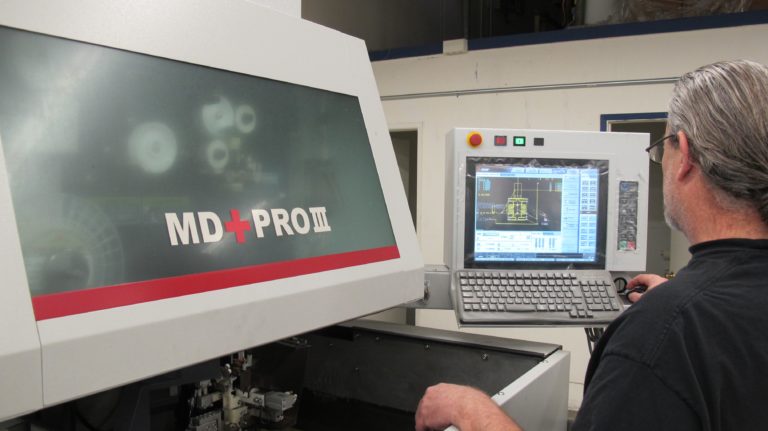 CNC Machining & Wire EDM Machining
Have tight tolerances and a uber-complex design? Come to Parametric…where theres 20% more grey matter activity than the competition. Plus, we are down to earth and easy to talk too.
SHARP CORNERS, complex GEOMETRY AND precision +/- .0001"
Benefits of Wire EDM Machining
Ultra Precision – EDM Machining cuts complex geometry within ± 0.0001" in a 2D Plane.
Complex & Thin Walls – Wire EDM cuts thin-walls without distortion, .005″ thin cuts are possible.
Material Hardness doesn't matter – Cuts case hardened steels and exotic alloys like butter.
Fragile Parts – Wire EDM does not push or pull the material making it ideal for delicate parts.
Excellent Surface Finish – Typical surface finish is between 16 and 64 RMS.
No Burrs Saves Costs! – The edges will be smooth, saves time deburring parts.
Square Corners  are possible with Wire EDM.
Fragile Components Are Easy with Wire EDM
Wire EDM Machining Hard Materials is Easy
Case hardened steels and other exotic alloys like HAST or CMPVs are quickly and easily cut with precision wire EDM while leaving surface finishes at 32 RMS or better and without a burr; traditional CNC machining will burn through tools and take 10X longer, hence why we offer Wire EDM for our customers.
Tool Steels
Stainless Steels
Titanium, Inconel
Aluminum Alloys
Bronze, Copper
Anything that conducts electricity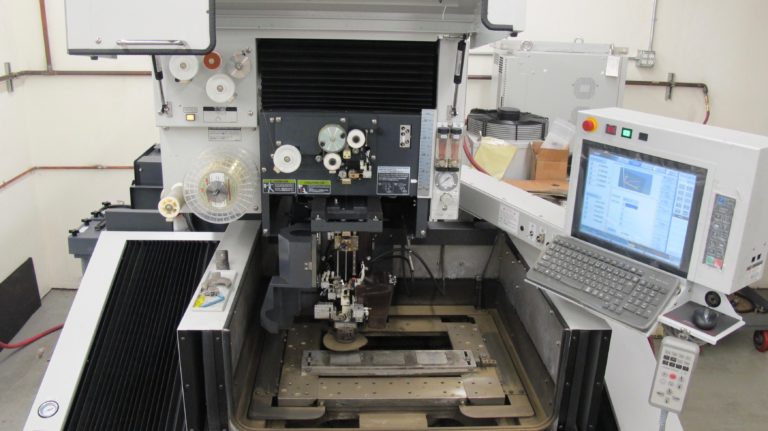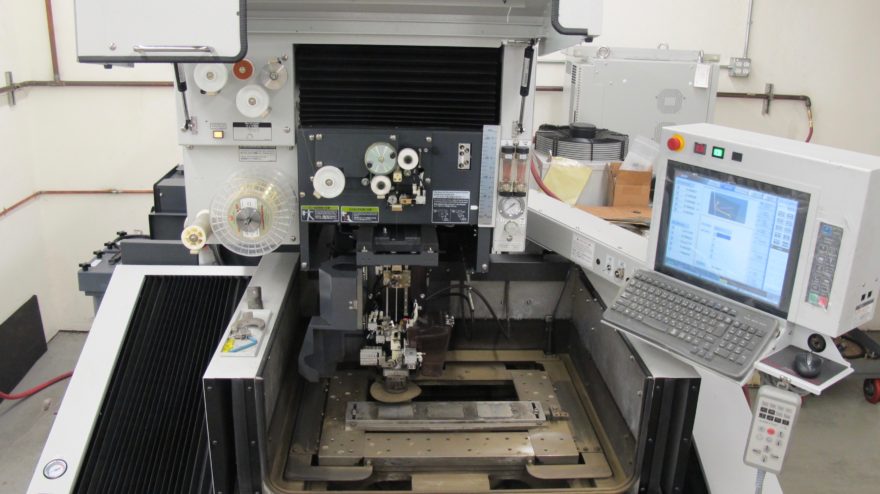 CNC Machining & Wire EDM Services
Have tight tolerances and a uber-complex design? Come to Parametric…where theres 20% more grey matter activity than the competition. Plus, we are down to earth and easy to talk too.
Are You Ready to Get Lower Pricing and Shorter Lead Times?
If you can take a minute to send over a quick CAD file, we will show you how.
It is always a pleasure to work with the team at Parametric. The thing that sets them apart for any of the other CNC machining companies we work with is the level of technical acumen Jon and Ryan have. They are a valuable extension of our Engineering effort that adds the needed perspective of manufacturability. They've come up with great ideas to improve designs, saved us a lot of time and money by helping to optimize product designs before machining them and caught errors we missed. That's a huge value-added offering to us.
As a manufacturer of cancer therapy equipment, we rely on Parametric Manufacturing for highly specialized CNC machining. Parametric has an experienced, knowledgeable team of machinists, and our engineers frequently collaborate with them for troubleshooting, design improvement, and cost-reduction methods. Their work is consistently accurate to our specifications and precise within tolerances, providing our company with the high-quality, critical components we need. We can rely on Parametric for quick turnaround and on-time delivery at very competitive prices, which is essential for our business.
In the 7 years that I've worked with Parametric Manufacturing, they've consistently met and exceeded my expectations. They handle challenging jobs with ease, providing high quality CNC machining, parts and when necessary, amazingly fast turn-arounds. They are collaborative, reliable and are always willing to go the extra mile to meet their customer's needs.
"As the designer of low volume/high complexity bio-medical products, I try to communicate the importance of critical features AND stay within standard manufacturing tolerances to keep costs as low as possible. Parametric is the best precision CNC machine shop I've worked with that understands the constraints of complex mech/optical instruments. Just review the sophisticated fixtures Parametric uses to build the more difficult parts."