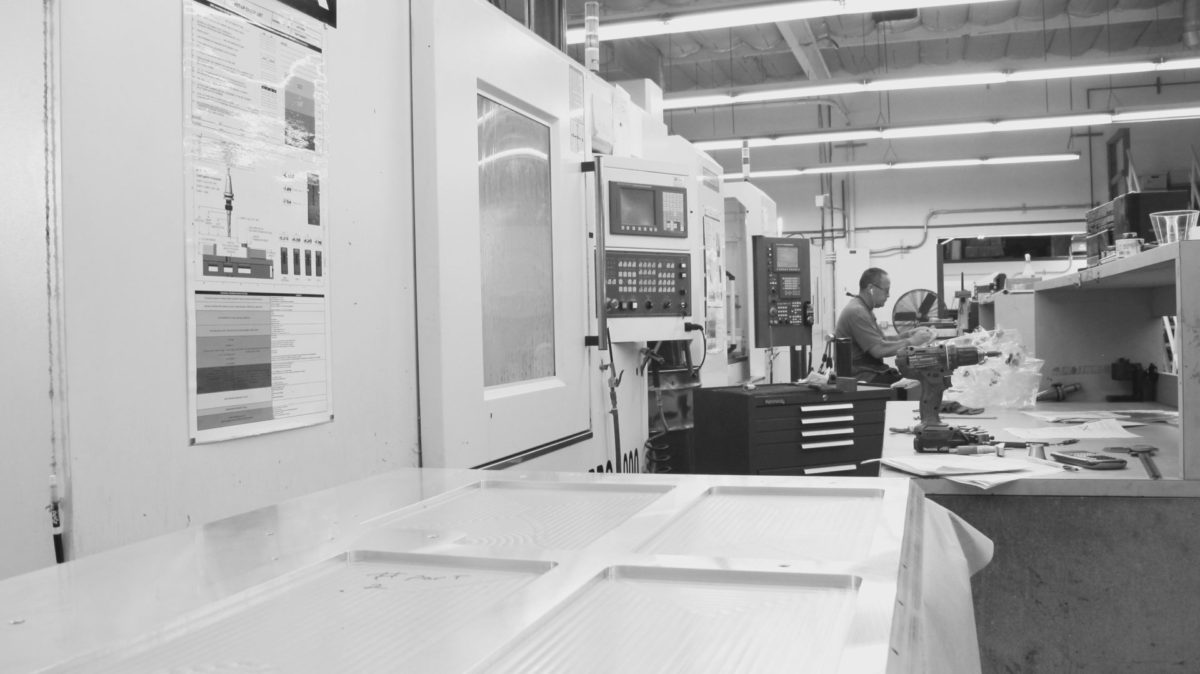 The Parametric Difference Saves Cost & Time
About Our Bay Area CNC Machine Shop & Services
Our foundation for doing business is building relationships with our customers,
working with integrity, and being a part of the vision that is Silicon Valley. We excel
at helping customers reduce costs with our DFM insights. So much so, that we
guarantee 10% or more savings when our DFM suggestions are implemented with every quote.
2 Sides of the Production Coin
We are proud to offer 40+ years of machining, manufacturing and mechanical engineering experience.
CNC Machining, Milling, Turning & Wire EDM
Master Machinist Jon Drury is one of the few remaining machinists in the Bay Area trained in the "old school methods".  Having apprenticed under German Master machinist, Ziggy A., in the days when machining was done by hand, Jon learned to maintain tolerances "the old fashioned" way; a cornerstone in operating any precision machine shop. He has been a machinist for 40 years and a master machinist for over 20 years.
Mechanical Engineering, Design, DFM, Tolerancing and Operations
The Parametric team shores up engineering support, advanced 3D modeling, production drawings, workmanship standards and DFM.  With over 20 years in design and machining solutions for Applied Materials, JDSUniphase, Tesla Motors, inTest, SGI and more…we speak your language to help you tweak your design for lower pricing and delivery times.
Full Service CNC Machine Shop + Assembly Services.
CNC Milling,  3-D machining, full 4 and 5 axis work
CNC Turning (lathe), full "C" axis, sub spindle and live tooling
New 2016 Wire EDM Services, prototype and production
In-House Tooling and Fixture Design to lower volume pricing.
Rapid Prototyping including 3-D printing & SLA.
Painting, Powder Coat, Anodize, all colors and specifications.
All pre and post material processing.
First Article & Inspection Reports
Staggered Shipments to keep your inventory low.
DFM Reviews– Design For Manufacturability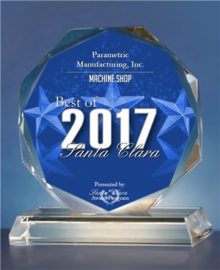 We prefer to work with young companies we can grow with and established companies with new ideas we can escort into low-cost production. Partner Ryan Teixeria is a Mechanical Engineers, PE with 20 years in Design for Manufacturability in a variety of industries; he can help you design parts for cost-effective manufacture better than anyone.
Working together, Jon & Ryan pack a one-two-punch to the challenges of escorting innovative designs to production.
We use fuzzy science (Drum Buffer Rope) to schedule the 100s of jobs that flow through the shop every month.
Parametric describes the intrinsic intelligence in our processes.
We literally wrote our own MRP and Job Scheduling system.
20% More Brain Activity than other CNC Machine Shops.
Our favorite books are "The Goal" by Eliyahu M. Goldrat and "Capitalism" by Ayn Rand.
our CNC machining services DELIVER SIGNIFICANT SAVINGS
What It's Like To Work With Us
We are down to earth people and easy to talk too.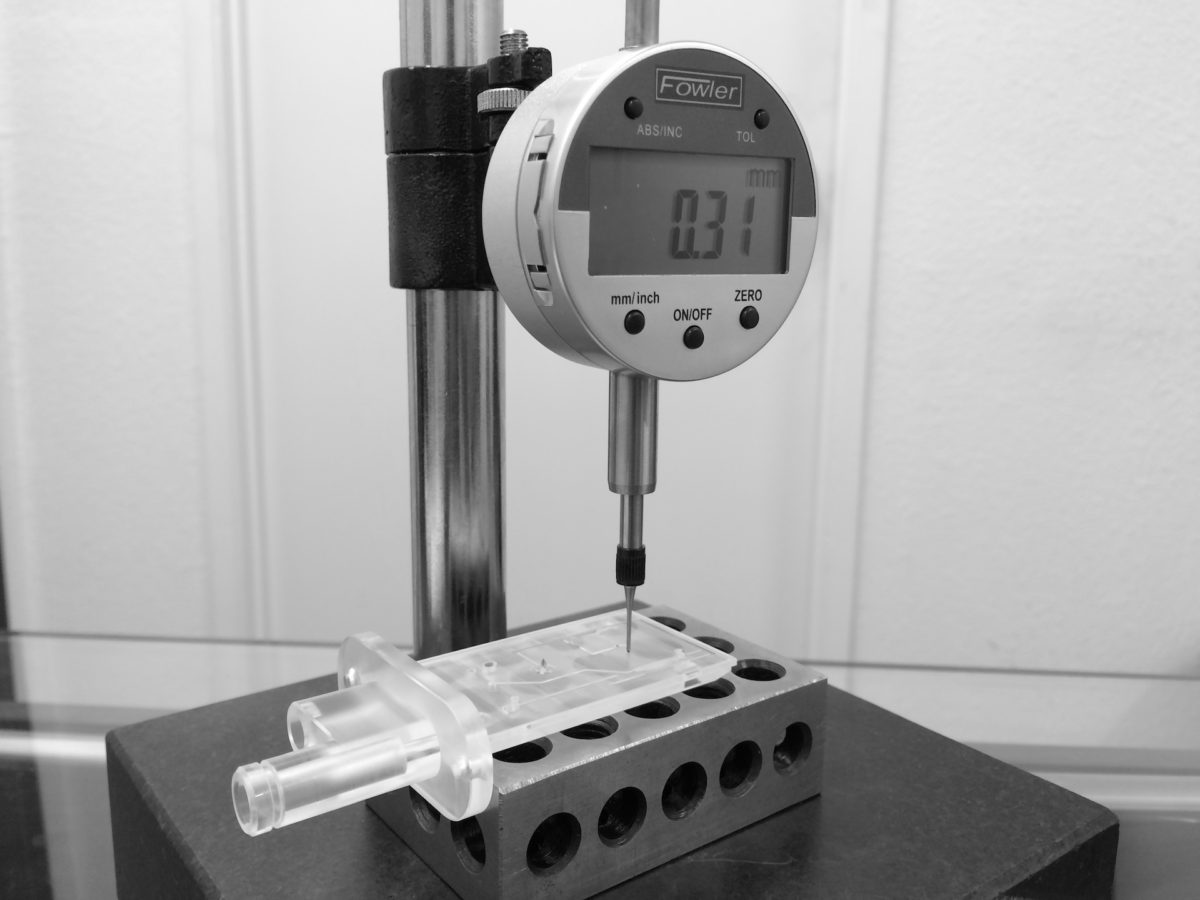 Design For Manufacturability
Our DFM reviews, techniques and strategies lower pricing and shorten lead times while forging strong customer relationships. If you signup for The Dispatch, we will further show you how these savings can be tracked and used to advance your career because all employers want employees that raise their bottom line.
Check Out the Results of our Latest DFM Review
Design for Manufacturability (DFM) lowers machined part costs and lead times. It is so important, that we created a unique bi-weekly newsletter (The Dispatch) to share best practices so that we all win together.
Scroll to the left to see results.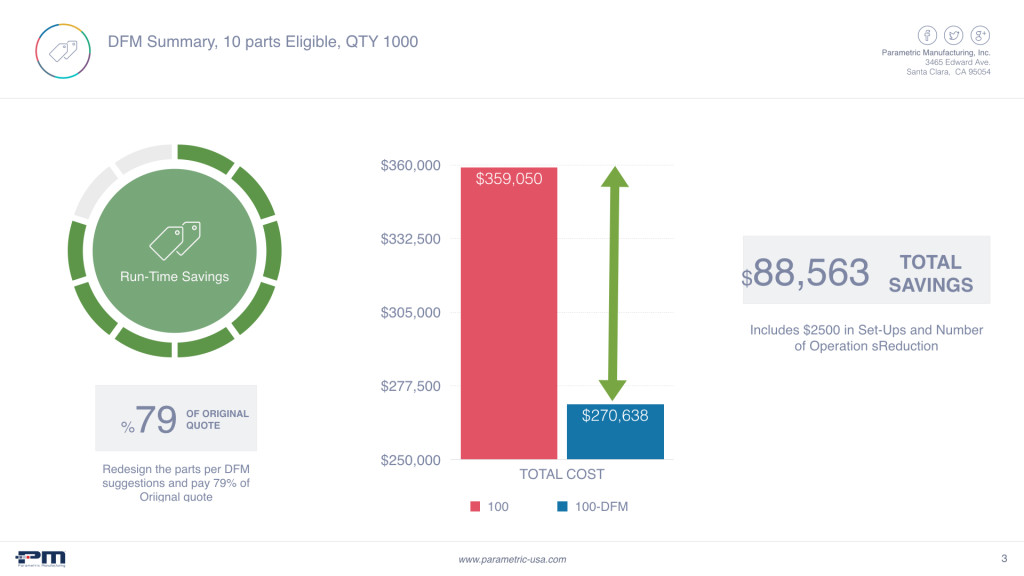 Browse Our DFM Articles Below